<![if !vml]>

<![endif]>
ANCIEN RESTO at MARCILLY-OGNY
<![if !vml]>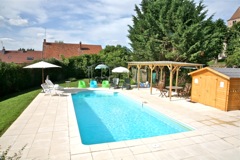 <![endif]><![if !vml]>

<![endif]>  <![if !vml]>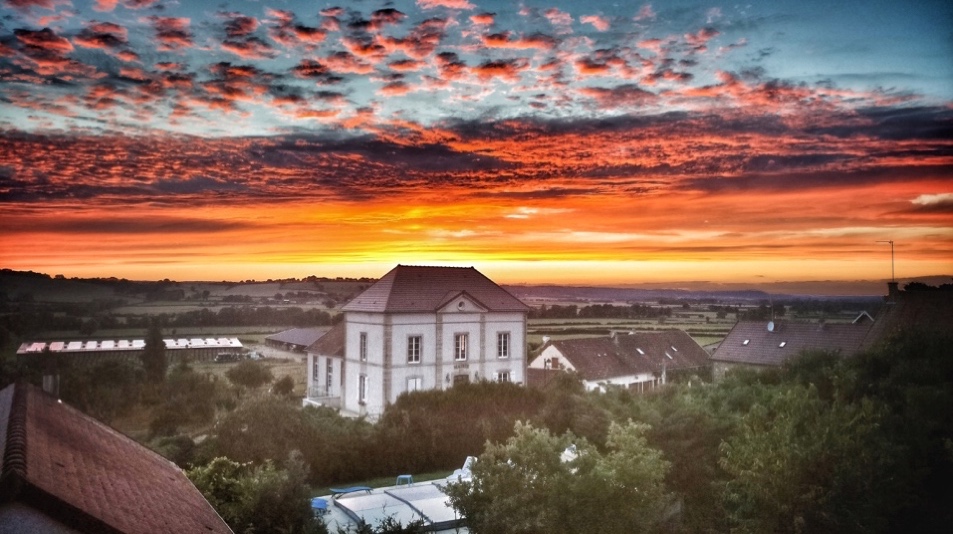 <![endif]>  <![if !vml]>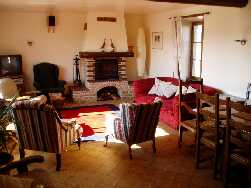 <![endif]> <![if !vml]>

<![endif]>
Taken by client Steve Hooper, August 2017
SWIMMING POOL TEMPERATURE 
THIS WEEK : 32O C              (LAST WEEK : 30OC)
More Photos click HERE
The "Ancien Resto" is in the middle of the quiet village of Marcilly-Ogny in the depth of the Burgundy countryside. Originally the village restaurant/ bar/ general store, the house is fully equipped for a family holiday and is conveniently located for trips to the Morvan National Park, historic Dijon and Vezelay and, of course, the vineyards of the Cte dOr and the beautiful town of Beaune. Nearby lakes offer the opportunity to swim, sail and windsurf. There are two Golf courses close by. The countryside around the village is ideal for walking and bicycling`and then of course theres the wine and foodn.you can either provide for yourselves or visit excellent restaurants in Saulieu, Chailly, Chateauneuf or Arnay le Duc.
The house is fully equipped for parties of up to 12 with 2 double and 3 twin bedrooms and a bunk-room, 3 showers and a bath. The large Salon has the family dining table and a wood burning fire, stereo and Satellite TV as well as plenty of relaxed seating. In addition, there is a separate games room with pool table and table-football. Outside there is a large terrace with a gas barbecue and outside dining tables, an outside games room with Table Tennis and Darts Board, and the (heated) swimming pool. The kitchen has a 5-burner gas hob, electric oven, microwave, food processor, toaster, toasted sandwich-maker and dishwasher. There is also a washing machine, tumble dryer, cot and a high chair. All bed linen and Bath towels are supplied. The beds have duvets. The house has oil-fired central heating.
NOW WITH UNRESTRICTED FREE WI-FI INTERNET ACCESS THROUGHOUT THE PROPERTY (including pool area)
!! NEW !!
Swings and slide for the kids
<![if !vml]>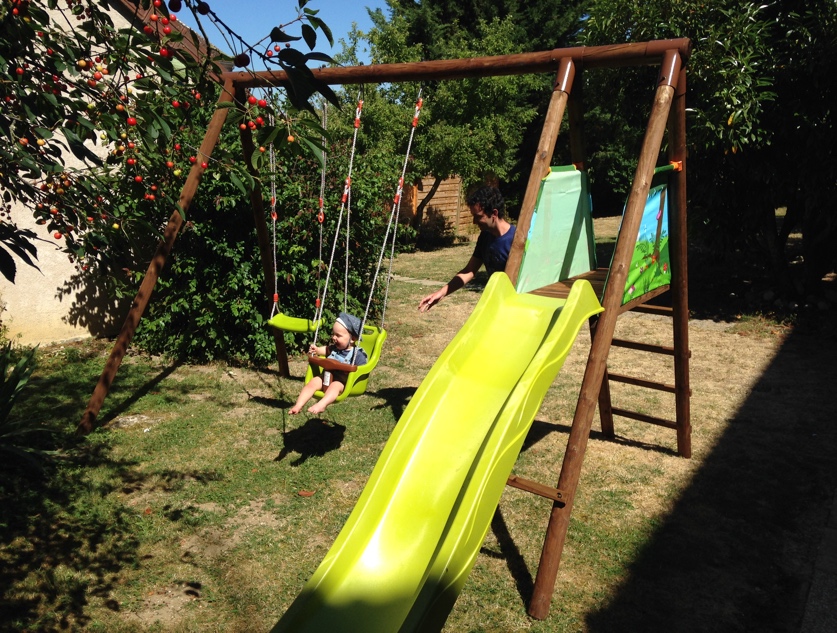 <![endif]>
The house is only available weekly (Friday - Friday) in high season, but for weekends-only (arrive Friday, leave Monday) at other times.
Everyone in our group (six adults, five kids aged between 1 and 5) had a great time at Ancien Resto. The kitchen was very well equipped and the house had plenty of space for everyone. The terrace was perfect for eating in the evenings, the bedrooms were spacious and the bathrooms plentiful! The slide/swing set and other games were a welcome addition, and the pool area was delightful! (Anya from UK stayed August 2016)
 "he house was fantastic and everyone had a great time. We really found the house excellent, everything you could think of, in fact kept finding more gadgets in the kitchen as the fortnight proceeded. The pool was excellent and we all recharged our batteries and found the location an excellent base to explore the area. The girls enjoyed trying out the bikes and the two young boys enjoyed watching the tractors trundle by with trailers full of hay. We will not be returning short term as there are so many places in the world to visit yet, however I have recommended the house to everyone we know and in the future we would not hesitate to come backn Many Thanks  (I.M. from UK stayed in August 2013)
"We had a super time- Ancien Resto is a great spot for a family holiday, and there are so many thoughtful touches. The weather was almost too kind to us- so the swimming pool got a lot of use!" (L.G from UK, stayed July 2015)
** 2018 PRICES **
(Sheets, Towels & Tourist taxes ALL INCLUDED)
FRIDAY is change-over day
Weeks beginning

WEEKLY RATE (EURO)

WEEKEND RATE (EURO)

Low Season

<![if !supportLists]>- <![endif]>30/3/18

¬ 950

¬ 850

EASTER

30/3/18 13/4/18

¬ 1,250

***weekly only ***

WEEK ONLY

Mid SEASON 1

13/4/18 - 4/5/18

¬ 1,000

¬ 950 - ¬ 1,000

Early SUMMER

4/5/18 29/6//18

¬ 1,250 - ¬ 1,400

¬ 950 - ¬ 1,000

HIGH SEASON  

(weekly only)

29/6/18 -  31/8/18

¬ 1,975

***weekly only ***

NO WEEKENDS IN HIGH SEASON

Late SUMMER

31/8/18 - 21/9/18

¬ 1,400

¬ 950

Mid SEASON 2

21/9/18 -5/10/18

¬ 1,250

¬ 950

Low SEASON

5/10/18 - 22/12/18

¬ 950

¬ 850

XMAS    (week only)

21/12/18

¬ 1,250

***weekly only ***

WEEK ONLY

NEW YEAR   (week only)

28/12/18

¬ 1,250

***weekly only ***

WEEK ONLY
For details of how to Book please click here
WEEK-END (Fri-Mon) RATE ¬ 850- ¬ 1,000 (NOT high season July/August)
EXTRAS : Fuel oil and electricity in excess of "normal" usage will be chargeable& .. Heating the pool : ¬ 100 minimum
Payment : 50% Deposit on Booking; 50% payable four weeks' before arrival.
Contact : Bruce Cadbury : (+ 44) 20 7266 2389, FamilyFunHolidays@AncienResto.com
For more details of the House and your visit, please <<CLICK HERE>>
****************
Looking for a smaller house to rent?????????? Try my Maison Verte at La Bussiere-sur-Ouche
****************